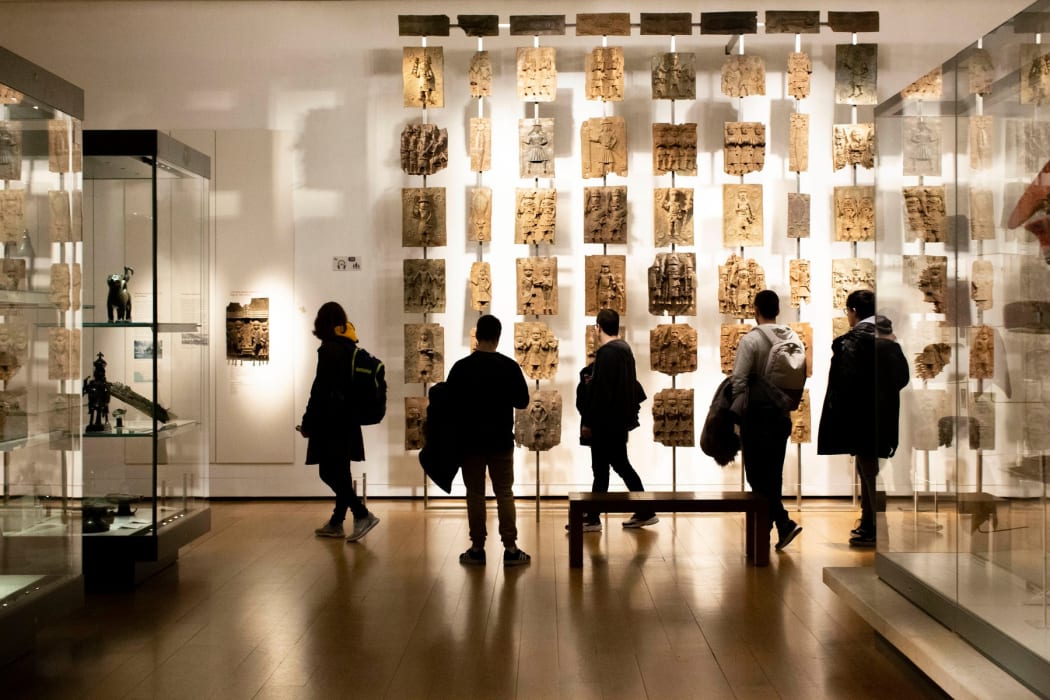 How is the African Art Market faring in 2022?
If you've been reading our art market coverage of the African Art Market in articles such as our African Art Market Report 2021 or our 'Break down of the African Art Market,' you'll know that African art sales maintained healthy volume and growth last year. Despite the total restructuring of the global art market due to the COVID-19 pandemic, galleries and art organisations in Africa managed to stay afloat for the most part, and have made a vigorous comeback with art fairs, gallery shows and a growing collectorship on the continent adding to the market's success. But how has the African art market fared so far in 2022? We provide the key insights from the first half of this year below.
Contemporary African Art is still trending
After Artnet stated that emerging African artists have sold up to $65 million at auction since 2019 (an article that was published earlier this year, in January 2022), it is clear that contemporary African art, particularly by young and talented artists, has rapidly increased in popularity and desirability. Artists such as the now-renowned Amoako Boafo have consistently exceed their upper estimates at auction, often surpassing the expected price by triple, which has led to solo shows at established museums.
Amoabea – Masked by Amoako Boafo (2020). Photo by Sean Fleming, Courtesy the artist.
This having been said, according to the ÌMỌ̀ DÁRA 'State of the African Art Market Report 2022', there is an increasing divergence of collectorship amongst contemporary African art and classical African art. Whilst the demographics of classical art remain heavily male (84%) and of an older generation (with 69% of collectors surveyed above the age of 55), collectors of contemporary African art include more people who identify as women (25%) and 49% are younger than 55. Although 86% of collectors surveyed collect 'classical' (or traditional) African art, demonstrating the vast majority, the fact that a younger generation of collectors is moving towards modern and contemporary art correlates with the uptick in the interest in emerging African artists. On top of this, collectors younger than 45 years old were more likely to state that they spend more than $10,000 on contemporary African art per year (52%). This is compared to 25% of older collectors who spend more than $10,000 on contemporary African art per year. Lastly, 77% of collectors stated that they would either increase or maintain their budgets for contemporary African art, with only 23% of people stating that they would decrease their budgets. These statistics are promising for the future of the contemporary African Art Market, and the increase in collectorship and value that we can expect in the years to come.
Buying online has become the new norm
In addition to the younger generation of collectors learning towards contemporary African art, one of the most interesting statistics to emerge from the report is that collectors now prioritise buying African art online. Once unimaginable before the COVID-19 pandemic, 51% of collectors stated that they buy African art via online auctions. In addition, 28% buy from online galleries. Despite this incredible increase in acquiring artworks online, many collectors fear the disconnect between the primary and secondary market values of young African artists, stating that speculators are pumping the prices of said artists to unstable figures. To curb this, an increased number of buyers (31%) have also started buying from artists directly, although in order to access the best works, collectors will often still have to consult gallery representation.
Sales in the Global Art Market 2009–2021. © 2022 Arts Economics.
Growth of art businesses on the continent has been stable, if moderate
As for the development of art businesses in Africa, sales grew by 5% in 2021 according to the UBS x Art Basel Market Report 2022. Although this value is small compared to some other markets, such as South America, which reported a 29% increase, the figures demonstrate a stable and incremental growth of art businesses on the continent. Notably, an incredible 100% of art dealers in Africa expected similar or higher amounts of sales in 2022, showing extreme optimism for the market segment.
Wealth and Collectorship in Africa is growing
…and they're buying African art. We've already reported that the number of millionaires in Africa is increasing, and that they are investing their expendable revenue into African art. The statistics in recent art market coverage checks out. The UBS x Art Basel report, for example, states that Africa has experienced a 9% increase in wealth and once again, whilst this figure pales in comparison to some other regions (such as India, where a whopping 57% increase in wealth was reported), this stable growth of expendable income from the continent is inevitably finding its way into African art, as collectors purposefully seek to become patrons of art from their own geographic location. Indeed, Hannah O'Leary, head of African Art at Sotheby's, stated that there is usually an even split between US-based, European and African collectors who participate in African art auctions, with buyers from Africa representing 25-35% of bidders. Importantly, successful bidders are almost always 'overwhelmingly African'.
La sublime beauté des cinq continents by Frédéric Bruly Bouabrés. Photo by Tristan Fewings
Conclusion
After the exponential growth of sales and auction records from young African artists between 2019 and 2021, it appears that the African art market has entered a period of stable, incremental growth. This shift in growth rate may naturally result from the rapid rate of popularity in African art in recent years, which led to some concerns of speculation amongst collectors, and is a much-needed recalibration of the market in order to keep the sales and careers of African artists stable. As mentioned, however, interest in contemporary African art is still increasing amongst a younger generation of collectors, who plan on spending more on this category in the years to come. The art world can then expect that African art will continue to grow and stabilise, resulting in a robust and enduring market.