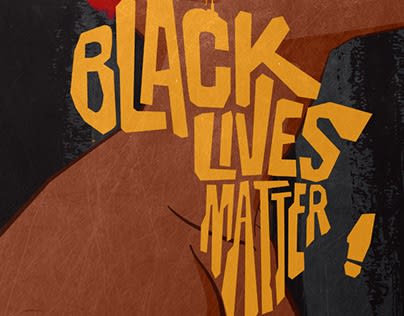 Though the Black Lives Matter movement is by no means a new initiative, the outrage and consequent protests that ensued after the murder of George Floyd earlier this year have resulted in a common expectation for brands, museums, institutions, and other businesses to respond and act. Most likely, all of us have seen some kind of news article or social media post about this issue, but how has the Black Lives Matter movement affected the arts, and more specifically the African art scene?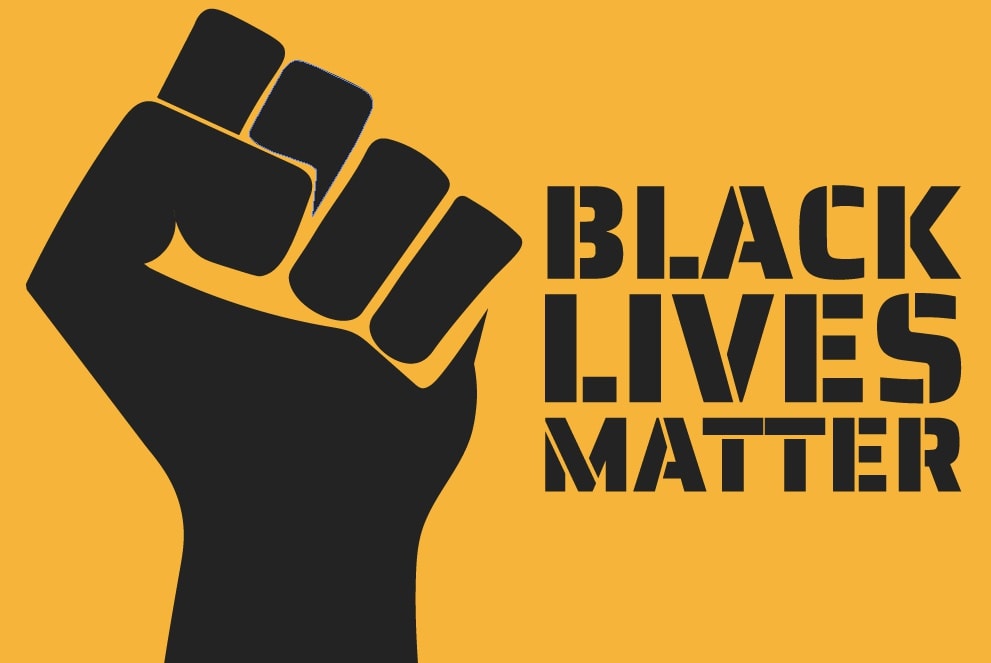 © bulge/stock.adobe.com
To begin with, it is worth noting that the majority of major museums, galleries and institutions have released some kind of statement against racism in solidarity with the Black Lives Matter movement. Art critics, The White Pube, have compiled a document of all the UK arts organisations and whether or not they have issued a statement against racism, and/or the actions they will take to combat it.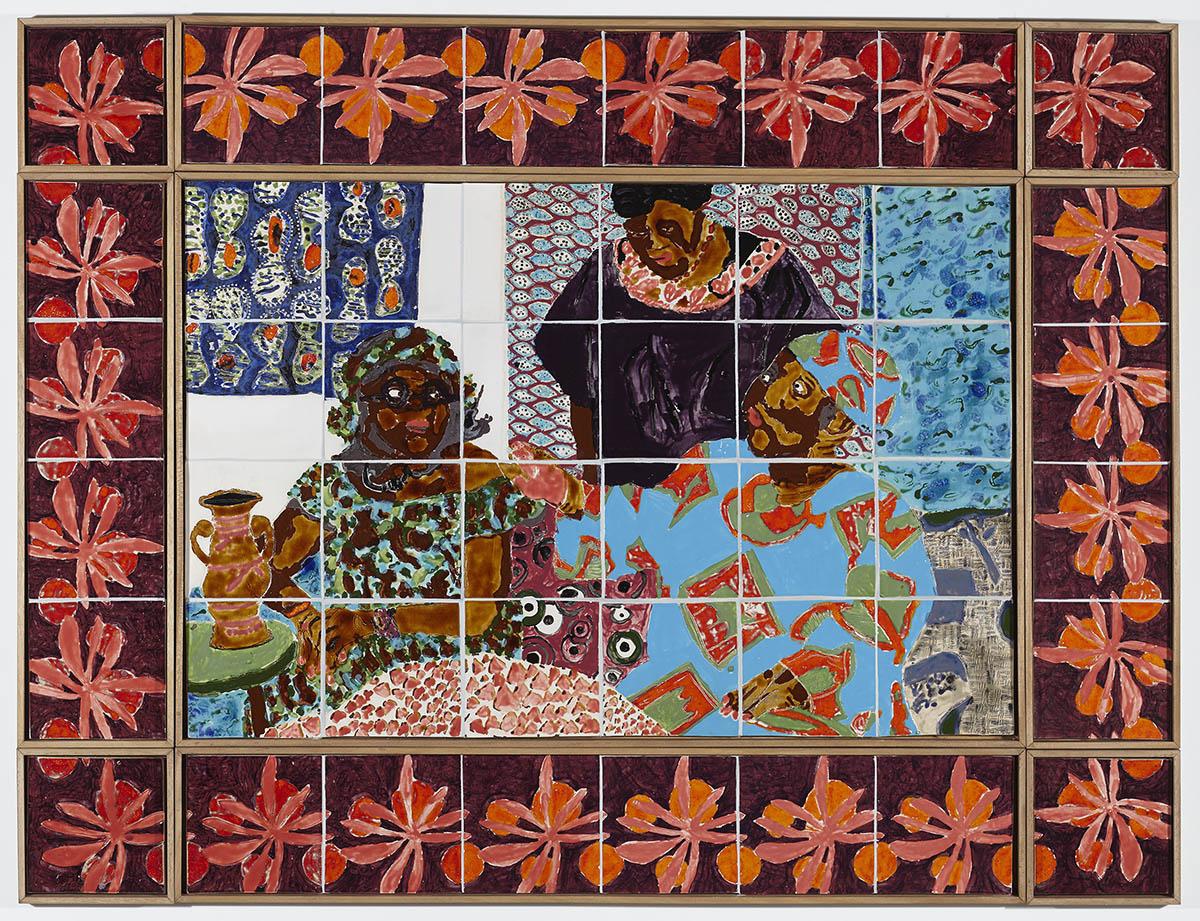 Mawuena Kattah, Auntie, Mum and Me talking about my Fabric Collection, glazed ceramic tile frieze (2016), © Intoart (V&A blog)
Many of these statements have come under widespread scrutiny for being an act of performative activism, and not a true commitment to instating change. For example, many UK museums still hold looted items from Africa in their collections, with continued resistance to restitution requests. A recent article in Frieze also highlighted that two sacred Igbo sculptures, most likely looted during the Nigerian civil war in 1967-70, were sold at auction, despite public outcry over their questionable provenance. The White Pube also recently called out the TATE for aligning themselves with the Black Lives Matter movement, and yet continuously accepting funding from racist donors—in this case, Anthony d'Offay. TATE responded to the social media post stating that all ties had been cut with d'Offay, however the British art dealer's inextricable links to the TATE collection and the Artist Rooms franchise raise questions about how far institutions are willing to go to truly promote an anti-racist establishment.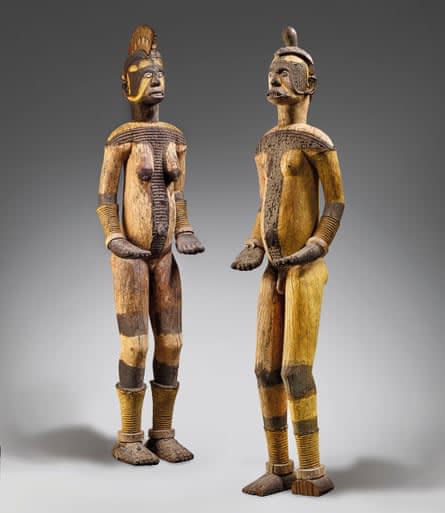 The Igbo Statues. © Christie's Images LTD, 2020
Interestingly, Will Gompertz, Arts Editor for the BBC, noted that as the BLM movement coincided with museum closures due to coronavirus, there is an opportunity for cultural institutions to completely rethink their collections to be in line with the values of inclusivity and anti-racism as institutions reopen. Optimistically, he states that we could enter a 'different cultural epoch.' According to Gompertz' report, encouraging conversations are indeed happening amongst museum leadership across the country. As with most things, however, it appears that most of the active work done for the Black Lives Matter movement has been occurring on the grassroots levels, with artists and independent creatives taking charge.
For example, huge initiatives have been made on social media to raise awareness and educate the masses about African art and black art history. An innumerable number of activists and art historians have shared resources on Black Revolutionary texts to read or artists from Africa and the diaspora that one should know about. For example, at the height of the Black Lives Matter protests in the USA, Sarah Isenberg (@happy_tunes) responded by launching a collective document about black artists who have been neglected from art history curriculums in the Western hemisphere. The file includes links to articles, databases, grants, exhibitions, catalogues and more, all in the pursuit of widening the acknowledgement and appreciation for diaspora artists.
National Museum of African American History and Culture, with a collection of more than than 36,000 artifacts on African American life, history, and culture - Washington, DC
In addition to the sharing of resources and literature, several grassroots art sales have been organised in support of various Black Lives Matter charities and bail funds. Two notable initiatives in this regard are the Don't Back Down! photographic print sale, which contributes 100% of the proceeds to Equal Justice Initiative, The Okra Project, and Inner City Arts; and Freedom Fundraiser which has already raised over £200,000 for multiple organisations across the UK and USA. Both fundraisers sell their prints at low price points—$150 and £100 per print, respectively—which means almost anybody can contribute to not only supporting black artists by buying a print, but also actively donating to a Black Lives Matter cause.
Unsurprisingly, then, most of the positive work towards furthering the Black Lives Matter movement has been done from the ground up. Though the public may expect more from museum, galleries, and other art businesses, it is encouraging to remember that most long-lasting changes in society are the result of many committed individuals coming together to put pressure on higher authorities. As the resistance against racism continues, the acts of many brilliant art historians, curators, and artists who are blazing the way for African and black arts encourage us to press on and not give up the fight.