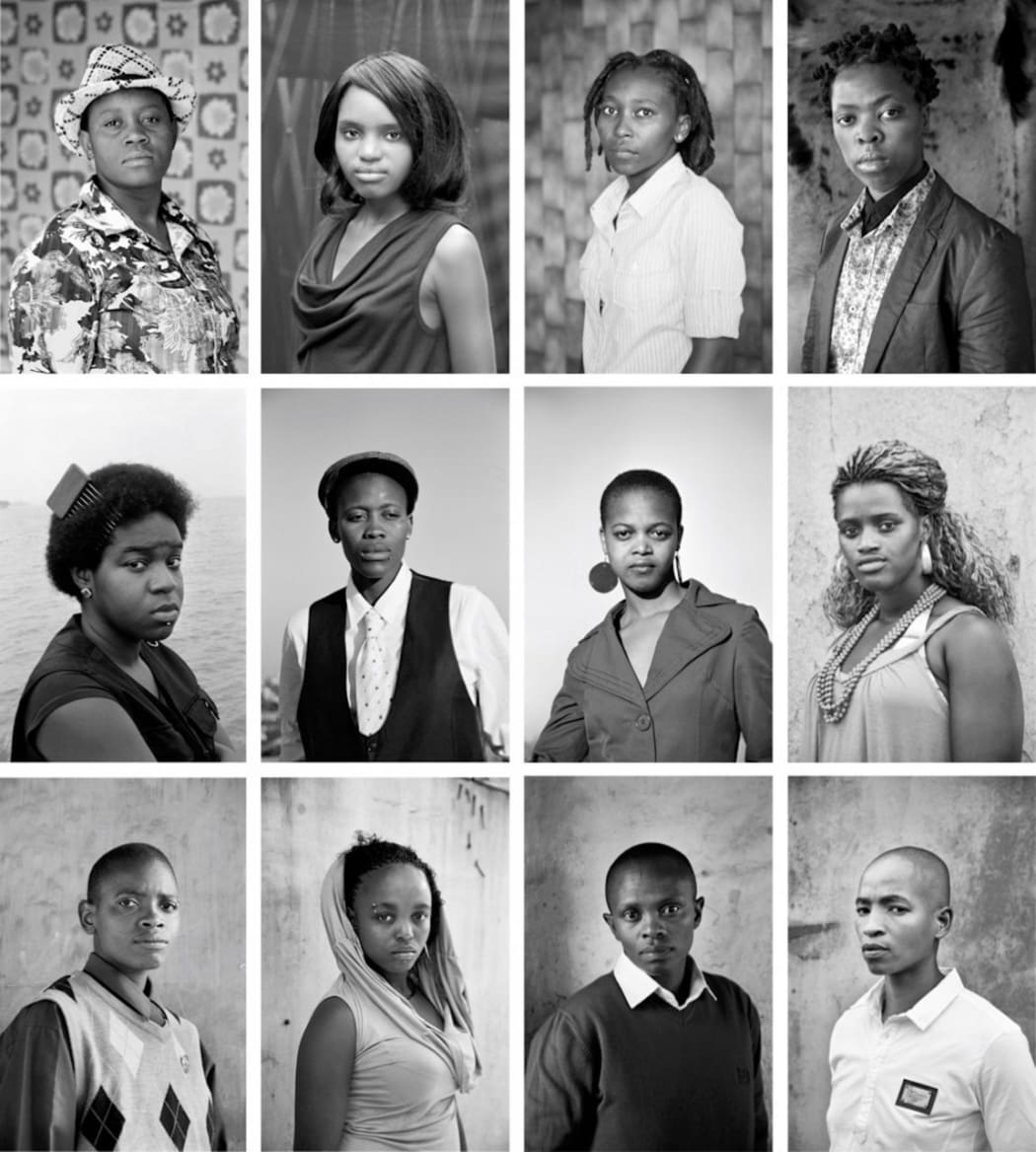 As Pride Month comes to a close, Pavillon54 highlights five key artists from Africa and the Diaspora who are defying cultural and societal expectations and furthering a progressive, forward-thinking and revolutionary African art movement. Through photography, performance, painting or sculpture—whichever weapon of choice the artists' choose—each of their practices are dedicated to fighting stereotypes and discrimination against the queer communities in their respective countries, and the world more broadly. Read on to discover the methods in which these artists and activists use art to bring to light the pain, vulnerability, strength and beauty of queer individuals in Africa and beyond.
Zanele Muholi
Zanele Muholi is one of the most famous visual artists working today. Hailing from South Africa, Muholi rose to prominence through their photographic work, particularly the series 'Faces and Phases', which critically challenged the belief that homosexuality was un-African. With solo exhibitions at the Tate Modern, Fotografiska, the Brooklyn Museum and the Stedelijk Museum, Muholi's activism has touched many nations and individuals with their striking and sensitive portraits that address racism, queerness, and Black identity in equal measure. Muholi also represented South Africa at the 2013 Venice Biennale.
MaID, Syracuse (2015) by Zanele Muholi © the artist, Courtesy Stevenson Gallery
Julie Mehretu
Ethiopian artist Julie Mehretu draws from a range of historical and cultural references to create and explore new forms and compositions in her abstract works. Combining influences from European history painting, architectural sketches, Futurism, graffiti, and even African liberation movements, Mehretu sponges up the signs and symbols from history and the world around her to critically address the socio-political nature of an urban environment. Mehretu is an example of a queer African artist who doesn't take sexuality as a primary subject matter of her work, and yet the facts of homosexuality and the violence enacted upon queer people are just one of many pieces of a puzzle that inform the artist's complex and variegated body of work.
Julie Mehretu in her Chelsea studio. Photo by Josefina Santos
Maganga Mwagogo
Nairobi-based photographer Maganga Mwagogo celebrates queer love in Kenya. Through the softness and sensitive treatment of this subject matter in his series 'To Revolutionary Type of Love', Mwagogo aims to normalise a relationship between two men in a world where heteronormativity prevails. Mwagogo has also published his series 'The Kenyan Cool Girl', which celebrates queer culture in Kenya, with Vogue magazine.
To Revolutionary Type Love (2018) by Maganga Mwagogo, Courtesy A2oMag
Toyin Ojih Odutola
Toyin Ojih Odutola is a Nigerian-American painter based in New York. Her expressive and sensitive portraits depict Black life and identity in all its nuances, with a narrative and story-telling element being key to Ojih Odutola's practice. Through these stories, the artist subtly conveys a myriad of African identities—ones that could or could not also depict queerness, but allow for her characters to speak to each individual on a personal level, and open the dialogue to the infinite ways individuals from Africa and the Diaspora may identify, and wish to be perceived.
'New Found Land; A Vow,' (2020) and the artist, Jack Shainman gallery. Photo: Tommy Kha
Nicholas Hlobo
Another of South Africa's leading artists, Nicholas Hlobo, addresses themes of sexuality, masculinity, and race in his large-scale sculptural work. Drawing his motivations to address this theme from his identity as a gay Xhosa man, Hlobo often incorporates found objects such as ribbon, embroidery, or leather, to question preconceptions around gender and sexuality. The artist often uses the Xhosa rituals as sources of inspiration and uses the language for the titles of his works. Hlobo has exhibited at major museums such as the Tate Modern, and is represented by blue-chip galleries such as Lehmann Maupin.
Thoba, utsale umnxeba (2008) by Nicholas Hlobo. Photo: John Kennard