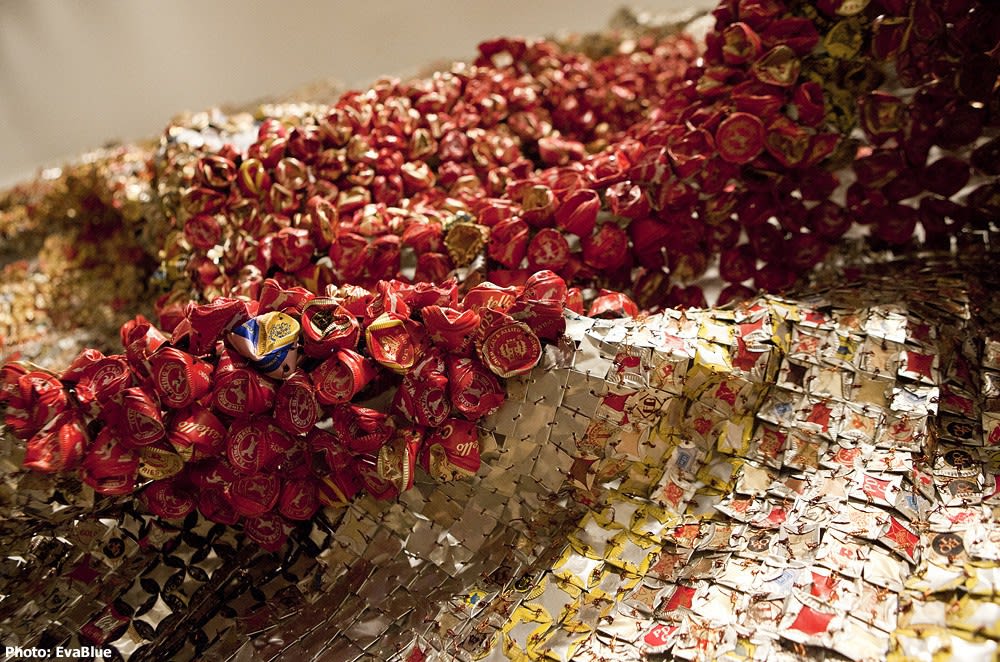 As you descend the steps into the British Museum's 'Africa' wing, you are immediately confronted by a sculpture, large in scale, that resembles a swathe of draped cloth—except the piece is made from bottle tops and discarded wrappers. It is 'Man's Cloth' by El Anatsui, a piece made in his distinctive wall sculpture style. So it is that this Ghanaian contemporary artist cemented himself within African Art History in the eyes of one of the Western world's most prominent public institutions.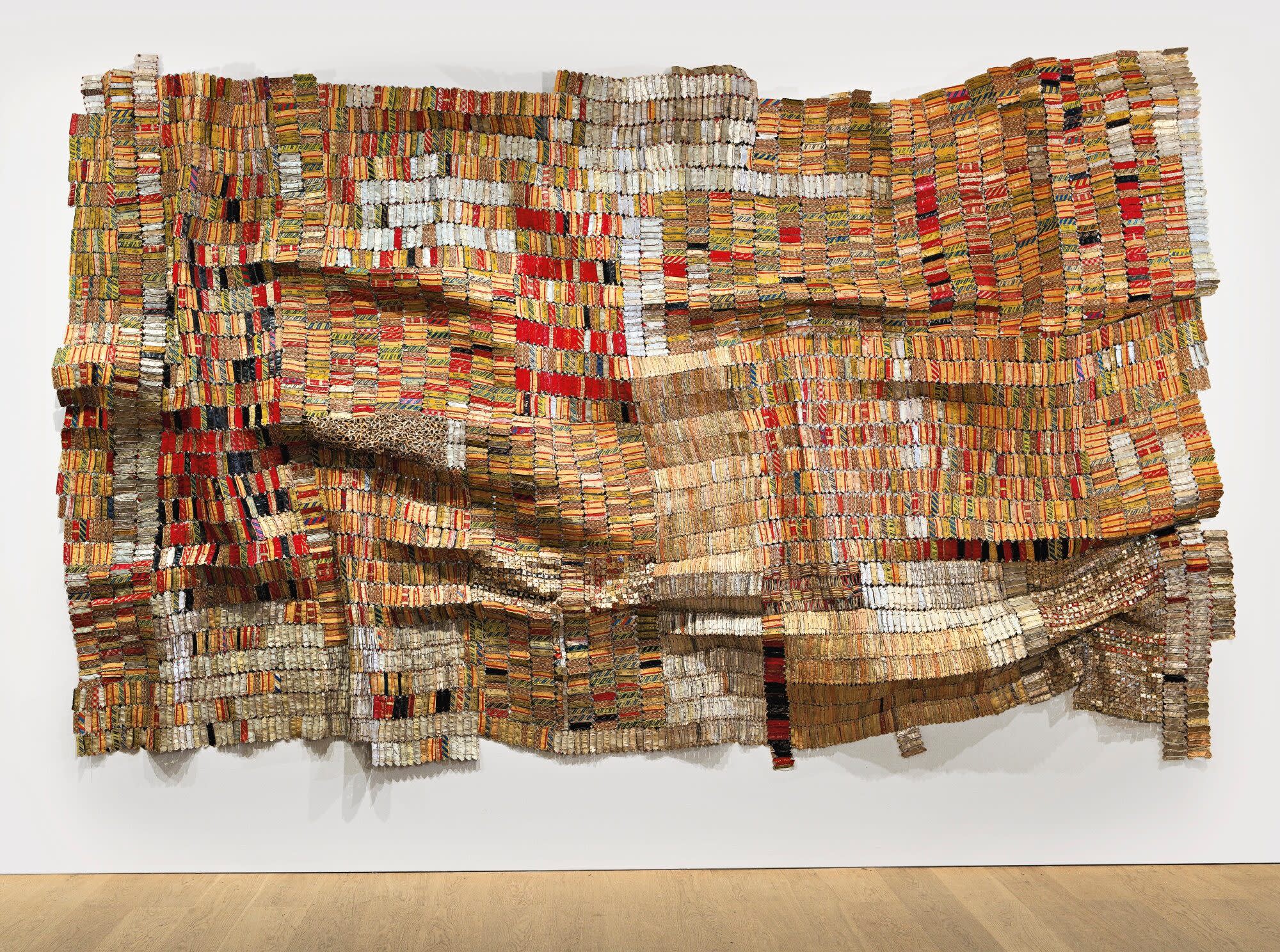 El Anatsui, Man's Cloth II (2006), aluminum bottle caps, neckbands and copper wire
El Anatsui was born in a fishing village called Anyako, in Ghana. He was raised in a large but creative family, and was exposed to music, poetry and weaving from a young age, which ignited his interest in the arts and led him to believe that everyone has an artist inside oneself. He pursued his passion for art in his studies, and eventually took a position as an art teacher in the University of Nigeria, Nsukka, Nigeria, where he slowly began to gain prominence.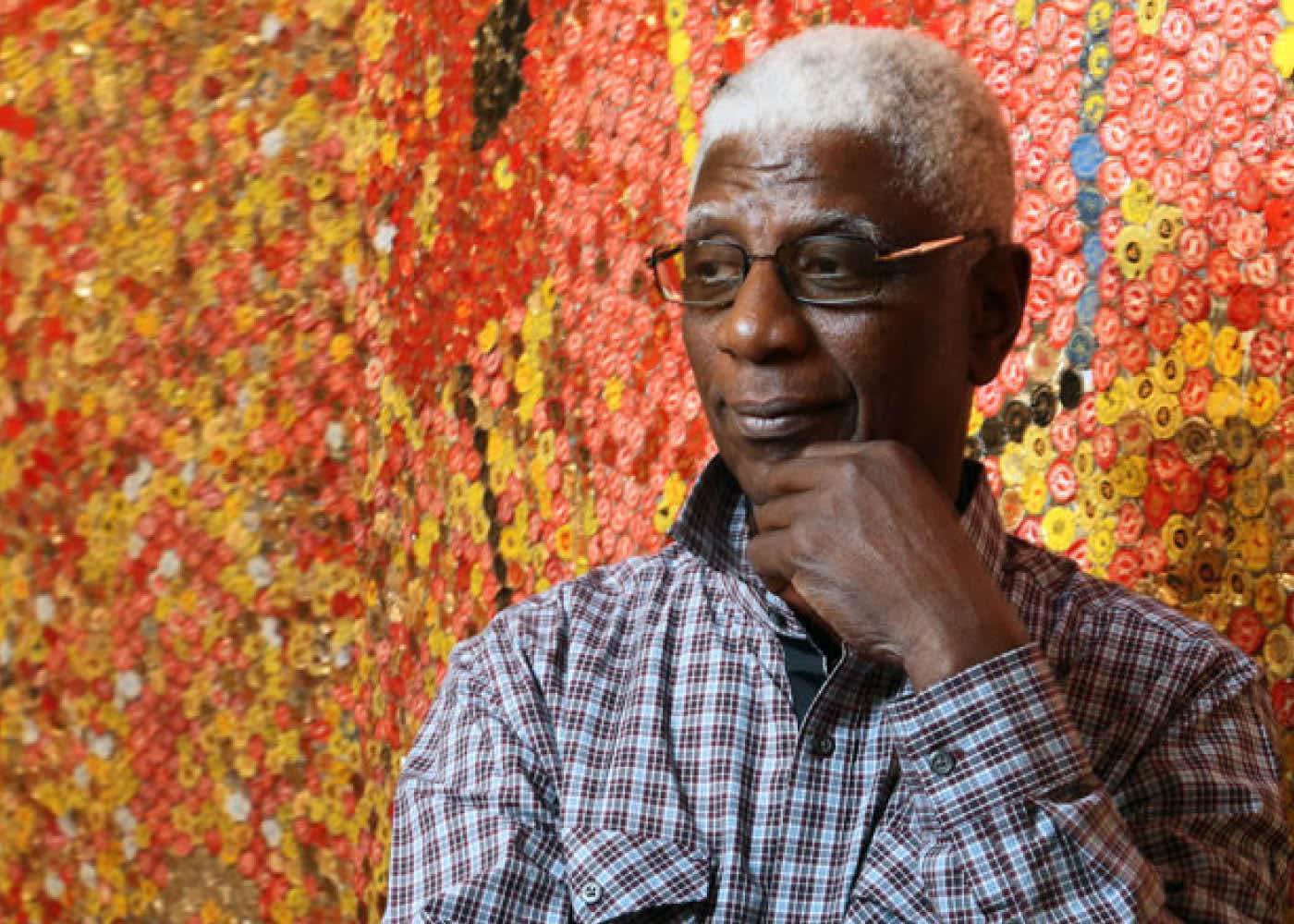 El Anatsui
It was a chance encounter with a bag of discarded bottle caps that ignited El Anatsui to produce his now-iconic wall hangings. For him, the materials spoke of transformation, reuse, materiality and environmentalism. They made him think of the development of Africa, how the nations connected with each other, and how they responded to the capitalism of the West. Despite having always considered himself a painter, Anatsui adopts the fluidity of a textile approach in his work as it pairs well with the question of ethnic identity—and particularly a pan-African one. Indeed, Anatsui himself proclaimed: 'I don't believe in artworks being things that are fixed.' It is for this reason that the artist is particularly drawn to a textile element within his artworks, as fabric is 'always in motion.' It can be reshaped, hung; it is fluid. His works thus reflect the plurality and fluidity of African culture, whilst also unifying it—each bottle cap is singular, an individual, and yet they clasp one another to form a formidable whole.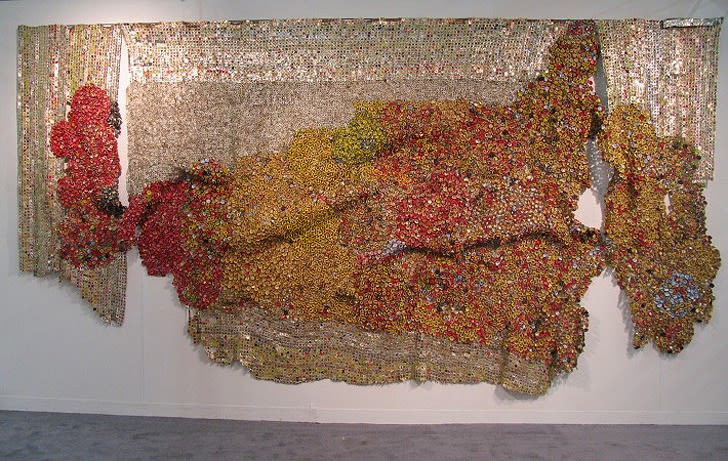 El Anatsui, Untitled #1 (2009), bottle caps and wire
Anatsui even combines traditional making techniques from across Africa and the West, to connect the conflicted history between the two continents. Of particular influence are the tradition of strip-weaving from Ghana and West Africa, Western mosaic and tapestry art, and even the scintillating paintings of Gustave Klimt. And yet, despite these distinctive references to African art, Anatsui fixes himself squarely within a Western contemporary art discourse. For example, works such as his famous Erosion (1992), a tall wooden sculpture that resembles a totem pole, parleys with the Minimalist movement, which dominated the American art world in the 1960s and 1970s.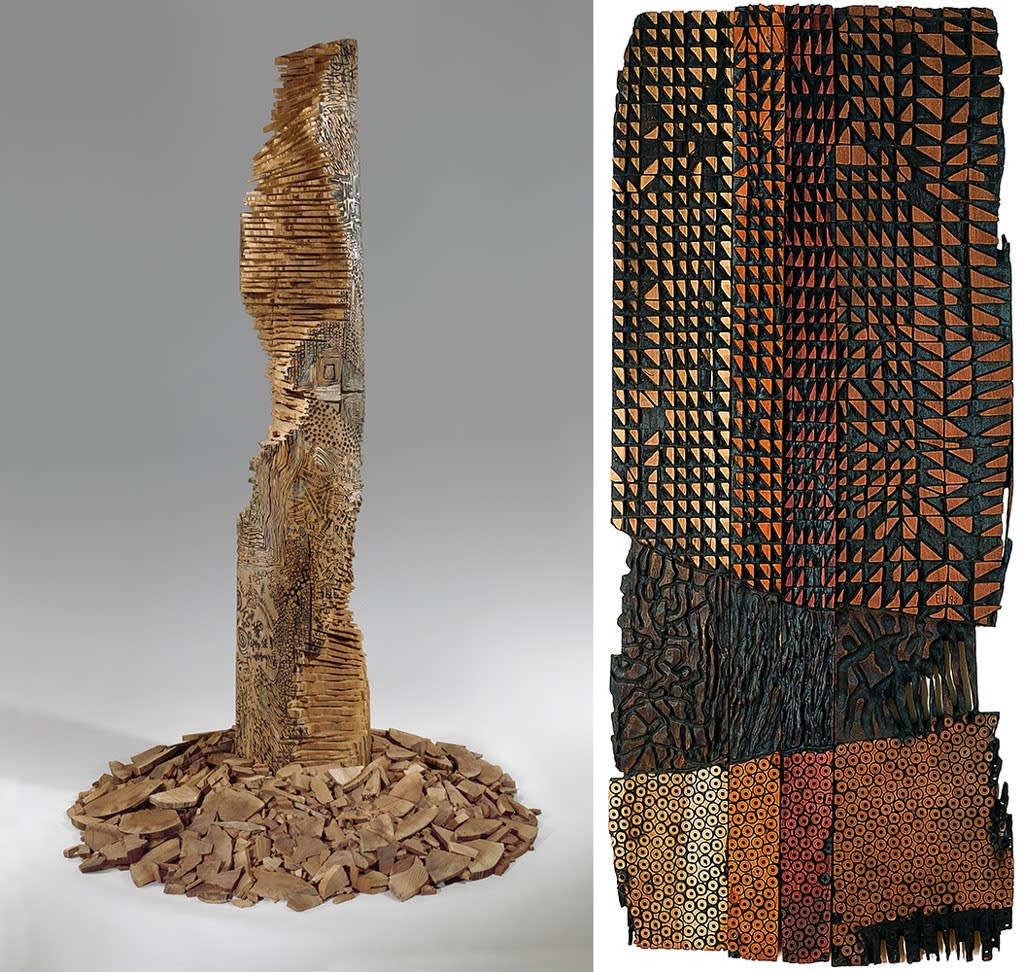 El Anatsui, Erosion (1992), Wood, paint, woodchips, sawdust |© El Anatsui
His life's work of over 50 years has not been in vain. On top of several awards, accolades, and inclusion in several major exhibitions and collections, the artist was awarded the Golden Lion Award for Lifetime Achievement at the 56th Venice Biennale, regarded as the high point of any artist's career.
El Anatsui, born in 1944 in Ghana, now lives and works in Nigeria.