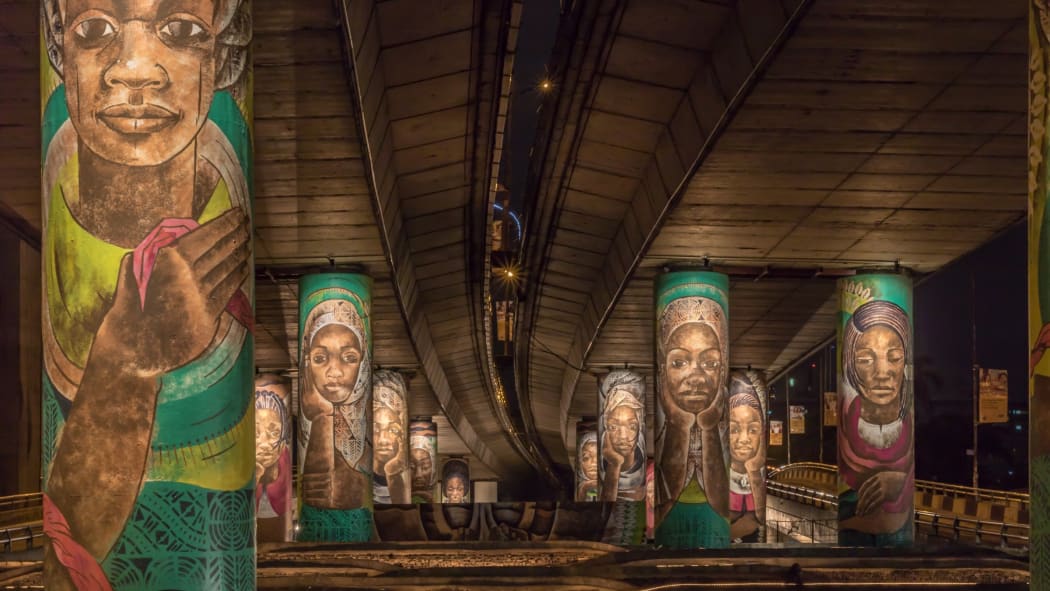 As the second in our series of not-to-miss art destinations when scoping out the art scenes in Africa, we turn to Lagos, one of the leading art capitals on the continent. Lagos boasts a strong artistic tradition. When higher educational institutions were introduced into the country during the 1950s, Nigerian artists began to undermine traditional European-style painting by combining African artistic traditions in their practice, creating a distinct identity. Today, Nigeria hosts one of the largest art fairs on the continent and is home to numerous galleries and cultural institutions. The Pavillon 54 team recently had the privilege of visiting Nigeria and have compiled this list of must-see art spots in its capital city of Lagos.
The Museum of Contemporary Art
The Museum of Contemporary Art, Lagos (MOCA Lagos) was founded with the mission of engaging and maximising the Nigerian cultural economy. Through its exhibitions, public engagement programmes and the conversations they create through dialogue and visual means, MOCA Lagos aims to foster a productive and rich environment for Nigeria's art scene. At the heart of this mission is its community, and the museum strongly believes in leveraging the public to curate projects that engage its wider audience.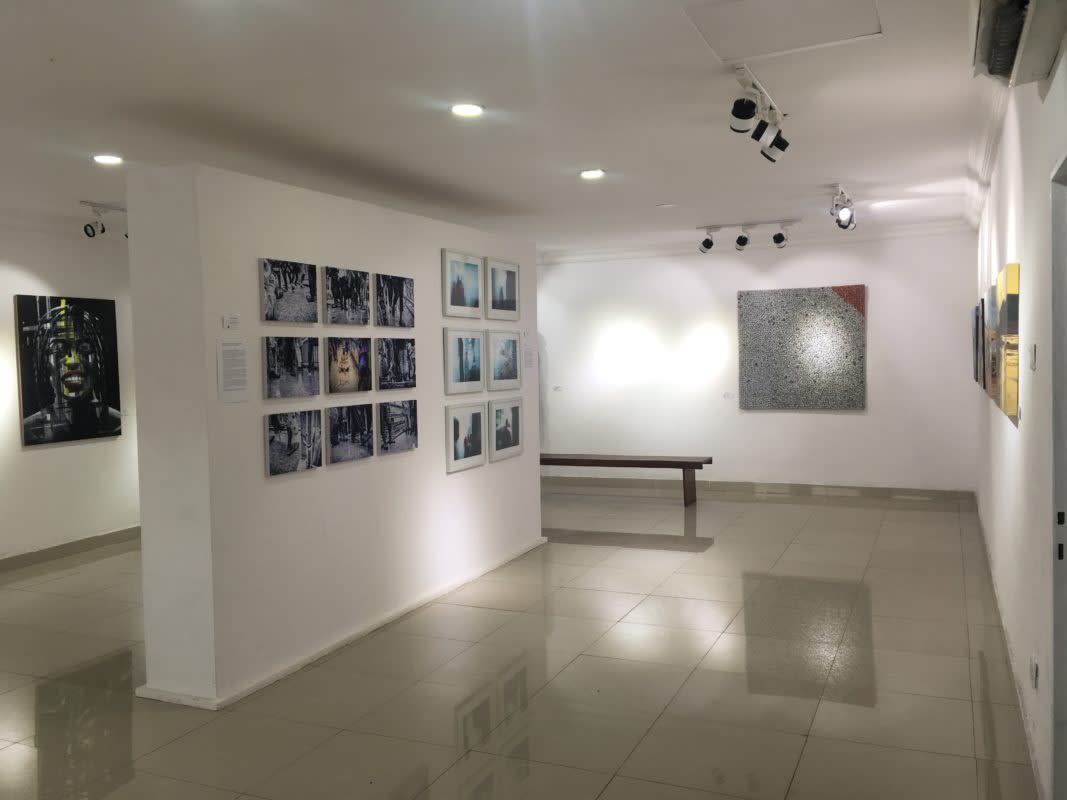 Nike Art Center & Gallery
Founded by artist Nike Davies Okundaye, Nike Art Center is more of a wholistic experience, rather than a simple gallery space. At the core of the centre's mission is the goal to enrich Nigerian arts by providing workshops on the traditional arts of textile making, painting, sculpting—even dancing and drumming! In addition to the centre's art programme, the gallery in Lagos boats a modern 5-storey collection of primarily Nigerian artists, where 500 artists and over 20,000 artworks are displayed.[1] Nike Art Center is an absolute must when discovering the artistic realm of Lagos, not only to view what Nigeria's contemporary artists have to offer, but also to partake in its scene yourself.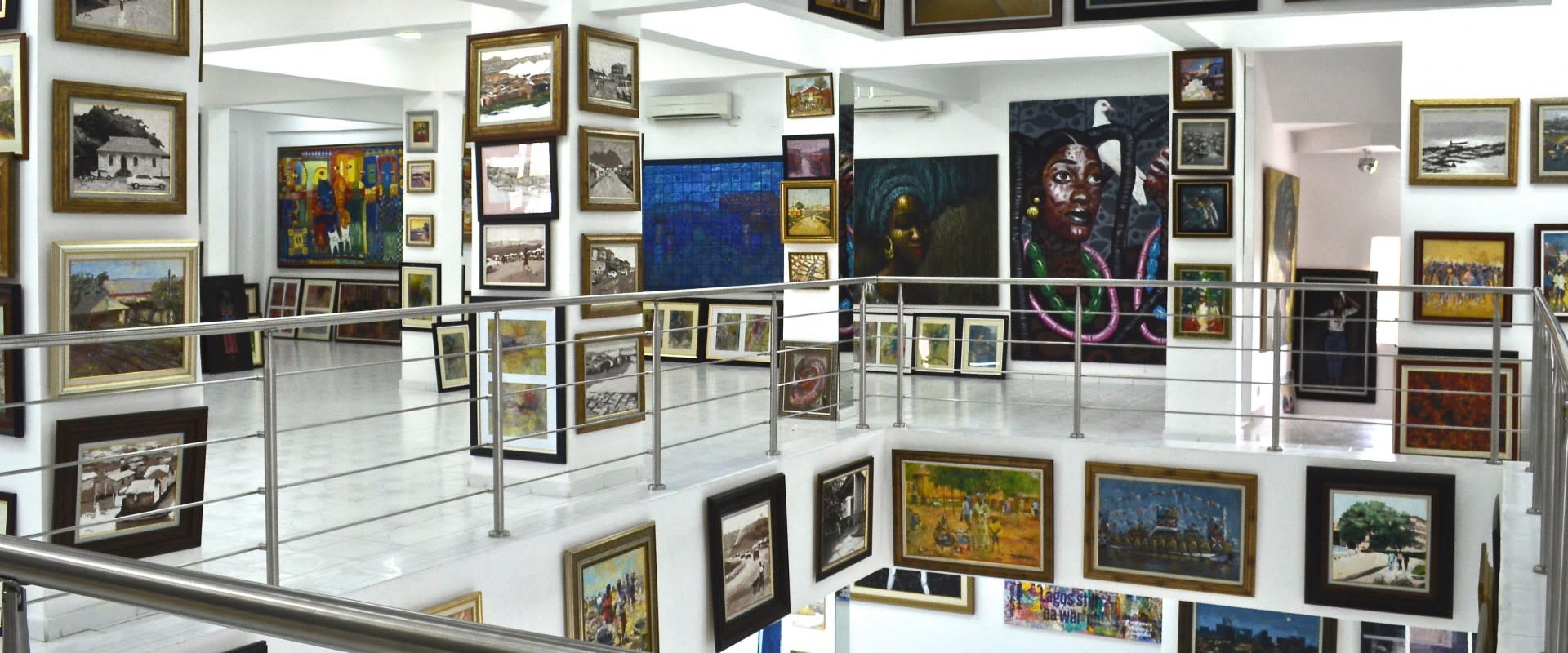 Lekki Arts & Crafts Market
The Lekki Arts and Crafts market is the biggest of its kind in Nigeria. The market hosts artisans who offer a wide variety of arts, fashion accessories, textiles, furniture, woodworks, and much more. The Lekki Arts and Crafts market is known as one of the top tourist attractions in Nigeria—and for good reason. The layout of the market is well-organised, and every nook and cranny are laden with artistic objects. Unlike other markets in Nigeria, the Lekki Arts and Crafts market is dedicated to art, which makes it a haven for arts and crafts lovers everywhere.
ART X Lagos
When ART X Lagos, the art fair for Africa and its diaspora, debuted in 2016, Lagos was cemented as one of Africa's most prominent art capitals. The fair was created with the aim of deepening Nigeria's art scene relations to Africa and the rest of the world, primarily by widening the visibility and renown of African artists. Now in its 6th year running (November 2021), ART X Lagos has hosted galleries and artists from over 30 different countries and incorporates a well-regarded programme of talks and events into its calendar every year. Keynote speakers such as El Anatsui, Wangechi Mutu and Yinka Shonibare CBE have participated in these discussions, making ART X Lagos one of the continent's most prestigious and acclaimed art events.
Alara Concept Store
The Alara Concept Store is a creative hub, dedicated to the appreciation and acquisition of Nigerian objets d'art. The store displays fashion, textiles, furniture, sculpture and art in one modern, chic location, offering a hotspot for Nigeria's creative milieu to gather and partake in the city's cultural economy. The architecture of the space itself is a celebration of design, with a series of suspended platforms and staircases displaying the objects on view. At the rear of the space, the store has a café, for visitors and creators to partake in a moment of rest and respite from Lagos' busy city life.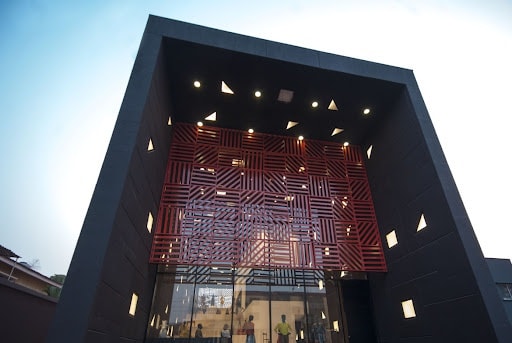 Terra Kulture Arts & Studio Limited
Terra Kulture is a Nigerian cultural centre that promotes the arts and culture of Nigeria through education and recreation. The centre is composed of five varying units that span theatre, art performances, a gallery, a bookstore and a restaurant, in order to celebrate each of these artistic categories. Visitors to Terra Kulture are surrounded by Nigerian food, contemporary and emerging artists, stage plays and crafts. The centre thus provides a well-rounded, all-encompassing experience of what Nigeria's cultural scene has to offer, making it an undeniable must-see location on our list.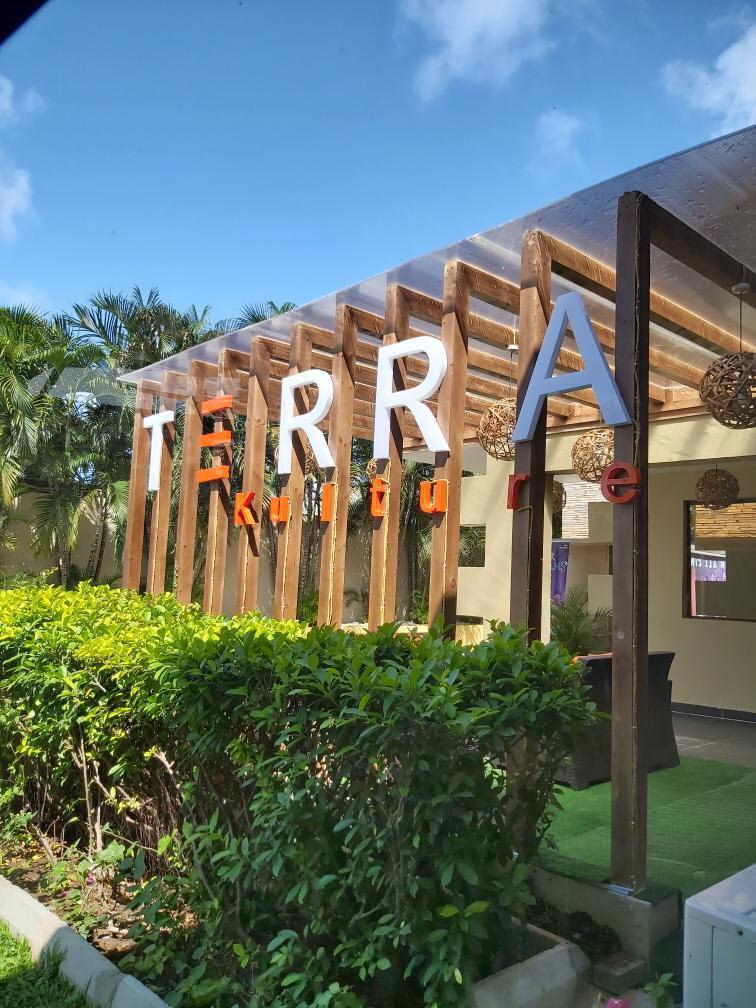 Contemporary art galleries
Finally, our list of top art destinations in Lagos is not complete without a selection of the capital's finest contemporary art galleries. When in Lagos, spend an afternoon or two gallery-hopping around the city, starting with primary locations such as:
Omenka Gallery: Located within the owner Oliver Enwonwu's home in Lagos, Omenka is a gallery, a location for art advisory, and a publication house, Omenka Gallery is one of Nigeria's leading galleries, dedicated to the cause of furthering art from Africa and the diaspora. In addition to a robust exhibition programme, the gallery publishes a series of catalogues to accompany their shows, thereby establishing its artists in research and scholarship.
Red Door Gallery: Red Door Gallery's mission is to promote 'unpredictable art' and allow creatives to express their practices without any 'societal boundaries'. As one of the more experimental spaces in Lagos' art scene, the gallery aims to promote artworks that aren't considered 'collectible' and
encourages the practice of art as an expression of humankind's inner-most thoughts.
Rele Gallery: founded as an intersection between the Nigerian and international art worlds, Rele Gallery recently opened up their new space in Los Angeles, USA, to further their mission of widening the exposure of contemporary African art.
O'Da Art Gallery: O'DA Art Gallery is an art space devoted to showcasing Contemporary art from the continent and its Diaspora. Based in Lagos, Nigeria, the gallery focuses on celebrating and promoting the creativity of talent from African roots, while connecting our artists to a global market. Their oasis is designed to infuse art, interior design and wellness in order to have people senses elevated to a beautiful realm.
SMO Contemporary art: SMO curates exhibitions, as well as public and private art events of leading and emerging talents for a diverse audience. SMO is dedicated to artists of all generations who have been instrumental in shaping West Africa's contemporary art canon and who became crucial in establishing a unique narrative of the continent. The SMO program sheds light on forgotten talents who have paved the way for new identities in contemporary art while encouraging a vibrant and continuous discourse around their oeuvres.
Art Twenty One: Located at the Eko Hotel & Suites, the 600sqm space is intended to contribute to and to solidify the growing art scene in Lagos, as well as position this great city as a major force in the international art world. The aim of the art space is to present and promote local and international contemporary art, as well as serve as a catalyst for contemporary art projects and for the interaction of local and international cultural players. In particular, the art space will support local and regional contemporary artists, helping them grow and giving them the tools to position themselves in the local, regional, and international art sphere.
Just to name a few.
Which of these fantastic galleries and institutions will be at the top of your list when you visit Lagos? If you think we have missed any important locations, don't hesitate to comment and let us know.
---
[1] https://www.widewalls.ch/magazine/lagos-art-galleries/nike-art-gallery