One of the biggest misconceptions about collecting art is that you must be very wealthy to do so. However, this is simply not the case, as there are plenty of emerging artists and art markets to invest in at affordable prices. Art from Africa and its diaspora is one such example, as its market is still developing rapidly. Collectors can obtain artworks of great quality and investment value at lower prices, and therefore not only contribute to the growth of an incredible movement of artists, but also add an artwork to their collections that is expected to grow in value.
But diving into the art world and the art market can be a mammoth task. What are the best ways to begin your forays into the art world without breaking the bank, and where can you start? We list some of our top tips for starting an art collection on a budget.
1. Define your budget
How much are you willing to set aside for your art collection? Think about how often you would like to purchase art. Once a month? Maybe just once a year? And how many artworks do you want to acquire within your budget? Depending on how quickly you want to dive into your collection, think about how much you are willing to set aside for artworks. Maybe you will set a maximum of £2000 per artwork to begin with, or maybe you'll set a mass budget of £10,000 for the year and allow for any number of artworks within that amount depending on what catches your eye. Either way, setting a firm budget means you have a clear idea of how much you are willing to invest in art, and narrows your search for those first few precious artworks you acquire.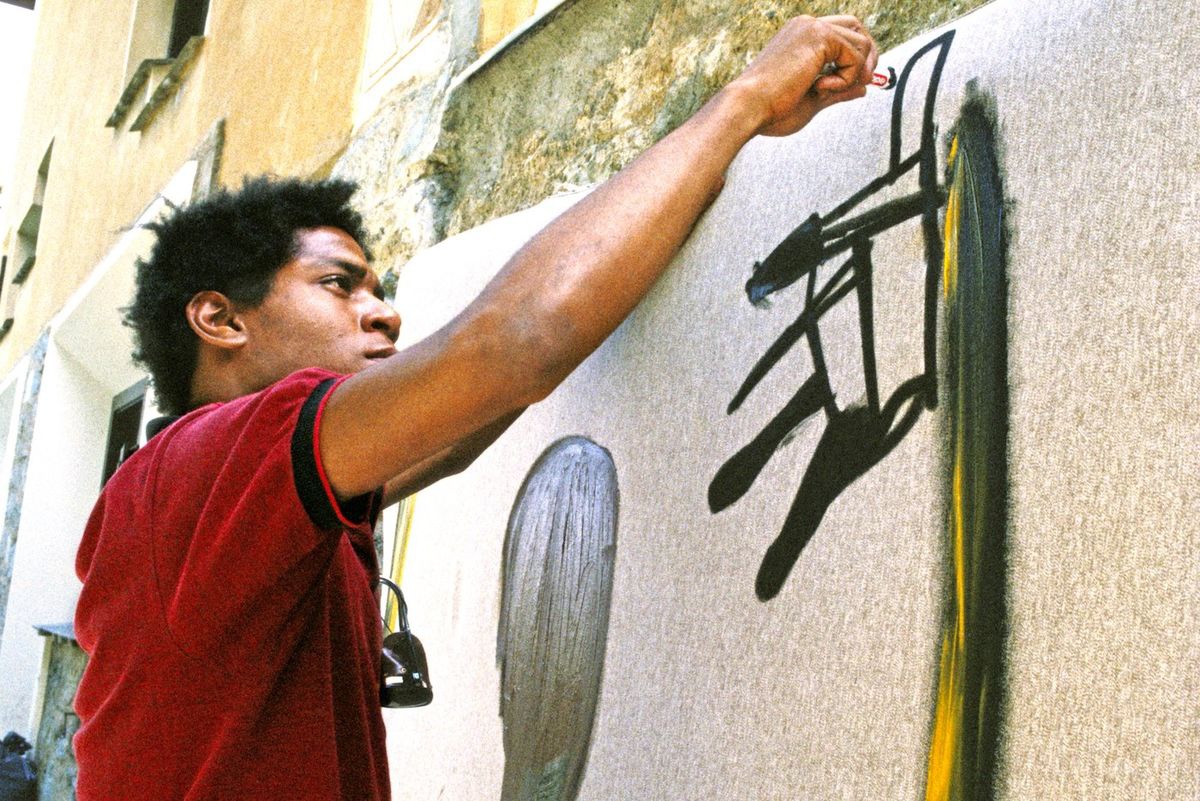 Works by Basquiat (photo) can fetch over $100 million in auctions today. In 1980 he sold his first painting for mere $200
2. Define your goals
What do you hope to achieve with your collection? Whilst many collections begin just by acquiring pieces that you personally like (and that's completely okay!), it's worth thinking about your long-term goals for your collection. Do you wish to support emerging artists? Maybe you would like to invest in a particular type of art in order to bolster that art market, such as contemporary African art, or another emerging market that you believe in. Whilst 85% of collectors acquire artworks for their emotional value (and we recommend that this be the primary reason to collect artworks), 52% and 51% of collectors also purchase art to diversify their financial portfolios, or for their investment value.[2] Indeed, a growing number of collectors are now integrating the overall value of their art collections as a significant part of their overall wealth, and a whopping 81% of collectors in 2019 stated that they collect for personal and emotional value, but also with an investment view. Even if you're not at the point where you are hiring wealth managers to consider adding artworks to your portfolio of assets, it's still worth asking yourself if reselling artworks is a realistic priority for you. This will help narrow your search and further research on artworks that may yield profit in the coming years.
Pulane Kingston's Collection - the collector with Jadé Fadojutimi's My Bloated Burial (2018). © Pulane Kingston
3. Where to start
Once you have established a budget and decided in which direction you wish to take your art collection, it's time to do your research. The art world is full of different styles and movements of art, different media, and historical moments. Of course, the internet is a great place to start. Researching specialised art businesses and galleries for certain types of art (such as here at Pavillon54, where we specialise in African art) can help you get familiar with which artists and artworks are currently available, what is trending, and most importantly—what you like! You can also use various platforms such as Artsy or Artnet to find galleries in your local area or research the prices of artworks in a transparent manner. This will give you a good idea of what a realistic budget for your art collection could look like. Read up on brief summaries of modern and contemporary art history (or older movements, such as the Renaissance and Old Masters, if that's where you wish to take your collection). For emerging contemporary artists, Instagram is an incredible way to look for budding and affordable talent. Once you have a basic grip on what kinds of art styles there are, start to attend art fairs and gallery openings to familiarise yourself with the workings of the art market. The more artwork you look at and analyse, the more you will get a feel for understanding works of art, their value, and whether they are right for your collection.
Eric Edwards's Collection - over 2,500 works of African art and artifacts, worth approximately $10 million

4. What to buy first
When it is time to make that very first, special acquisition, there are a few options you could take. The first and best way to ease yourself into collecting is to start small. As already mentioned, looking for emerging artists or recent graduates from top art schools that interest you is a great way to acquire paintings and sculptures on a budget. The benefit of taking this route is that you are actively supporting someone's career and the artist will be able to produce more works because of your patronage. These young artists also have plenty of room to develop their careers and art market value, so their artworks may yield a nice profit if you are collecting for investment value. An alternative route is to collect photography, prints or works on paper. These artworks are usually cheaper than paintings or sculptures, so you may be able to acquire pieces by photographic masters, or sketches from already well-established artists, that are within your budget. The third option, if you are interested in collecting more established artists and can afford it, is to keep track of the art auction calendar, and observe the ones that you are interested in closely. Let's say you are interested in African art and keep tabs on all the African art auctions at Christie's, Sotheby's, Phillips and Bonhams. Every now and then, an artwork by a renowned artist may undersell, or not sell at all. If this is the case, you can put in a bid for the piece at a lower price point than expected (or buy it at its reserve price—it's lowest price bracket—if the piece doesn't sell), and therefore snag a valuable artwork for an affordable price. These pieces are often able to be resold for greater amounts in the future, so if you are collecting with an investment view, this is a fantastic route to take, but requires the necessary research and a penchant for risk-taking.
Nancy Lane's Collection - photographs by Carrie Mae Weems "From Here I Saw What Happened and I Cried" series. © Daniel Dorsa for The New York Times
5. The advantages of buying online
Entering the art market can be daunting. Blue-chip and alpha galleries are notorious for having their roster of collectors and can be selective with new collectors. If you are just starting out with your collection, buying online is a great solution. Not only are online art galleries more transparent with their prices, meaning you can better plan your artwork acquisitions according to the budget you set, but there is also a greater range of choice. You can acquire artworks from talented artists all over the world. Although it might not be the same as seeing an artwork in person, acquiring artworks online is a great convenience that can be researched and purchased in the comfort of your own home!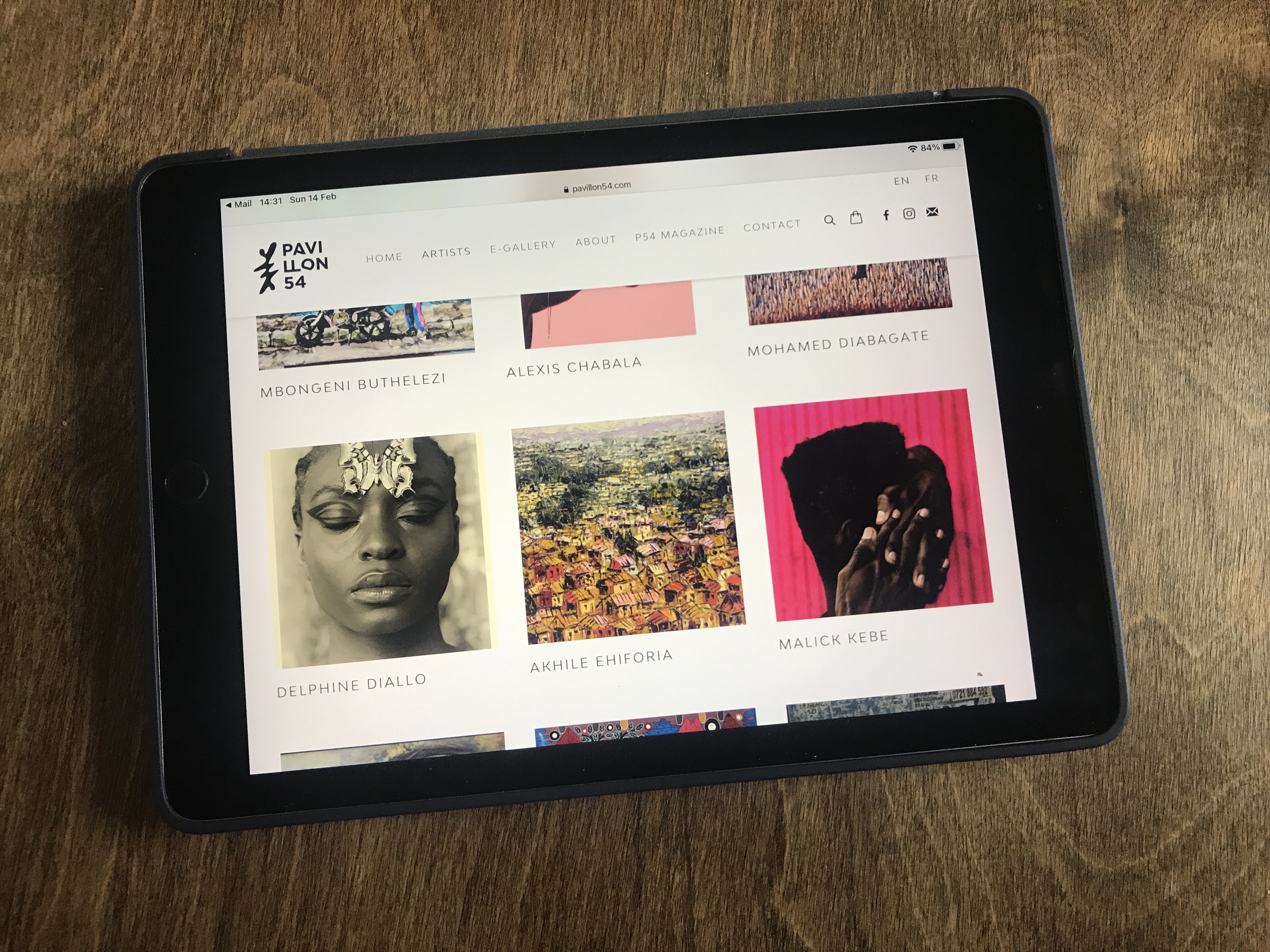 6. Do you need to hire an art consultant?
If these first five steps already seem like a daunting process, you may consider hiring an art advisor or consultant to aid you in your acquisitions. If you can afford this service, an art advisor can be a great tool in helping you research and secure artworks. They also have sound knowledge and experience of the art market and may be able to help you select artworks that are likely to increase in value over the years. If you are looking for an art advisor for your collection, get in touch! Pavillon54 can help you.

7. Quick tips for first time buyers
To summarise, starting an art collection doesn't have to be a daunting and complicated task, restricted only to the millionaires in our society. The first rule is to purchase artworks you love—this is already 80% of the job done! Art is a luxury to be enjoyed and treasured. If they increase in value and yield a profit in the future, this is just a bonus!
· Make sure you obtain a certificate of authenticity from the artist or gallery for each artwork. Start small with limited edition prints, photography, or the works of recent graduates.
· You can also check up on local or international auction houses to see if you can find sketches or works on paper by major artists that have slipped under the radar and are being sold for an affordable price.
· You should also consider the costs of logistics (shipping, taxes, buyer's premium if the artwork is from an auction house, customs, etc.) in your budget, as these are often an additional cost.
. Check our other articles at P54 Magazine

Keep these tips and tricks in mind when venturing out on your adventure to curate the perfect art collection for you, and you are already on a solid path. Want to receive more detailed advice from us? Feel free to get in touch and we'd be delighted to help you!
---
[1] Cultured Magazine article - https://www.culturedmag.com/young-collectors-2019/
[2] Deloitte, Art & Finance Report 2019,p.78